Remote Personal Guidance Session (up to 50 minuntes)
1111-2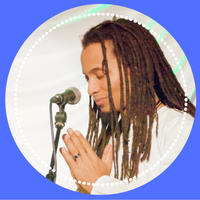 Purchase your Personal Guidance Session with John Stringer and schedule your online recorded session to receive channeled guidance direct from higher consciousness to assist you with whatever you need to empower, unfold and clarify what you're seeking.
We will contact you shortly after your purchase to schedule the 50 minute session.
This channeling session will be recorded via our video platform and delivered to you within 3-5 business days of your session.
See what past session recipients are saying about their experience:
"I had the privilege of doing a reading with John at a Channeling retreat he was co-teaching. I was floored and amazed by the information I received. I have been read many times by different intuitive psychics and mediums. I even do some channeling and Tarot card reading myself for others. However, this is the first time I have been read by a "collective consciousness". John's voice even changed and messages were delivered in a way to reveal and explain universals truths ...that applied to my questions and situations. The "Collective" even referred to John in the third person, making it even more evident his role in the process was to be a clear channel. Of course we discussed some of the information received and came up with some practical steps as well. But this was the first time I have gotten what I call Universal Truth guidance in a reading, and some of it changed my understanding forever! Thank you John!" - Shannon Gill
"It has not been an easy path for me to find resources that I trust to provide guidance and insight. John helped changed that for me. He is a gifted individual, capable of sharing powerful, positive feedback in a way that soothes the soul. I extend my heartfelt gratitude to John for sharing his heaven sent talents with me." - Katie Wooden Huie
Best email to contact you for scheduling your session.